Are you dreaming of getting a government job and preparing for competitive exams? So you must be worried about the reasoning section as reasoning ability plays a pivotal role in every competitive exam. The reasoning section is always a hard nut to crack by many of the aspirants but getting the right study material is the first step of one's preparation.
The task of searching for the best books for reasoning could be difficult. To help you out, we have compiled a list of best reasoning books for the various competitive exams. In addition, you also might need to check our list of best GK books for 2021.
Here are the best reasoning books for 2021 that you can buy online.
R.S. Aggarwal  Reasoning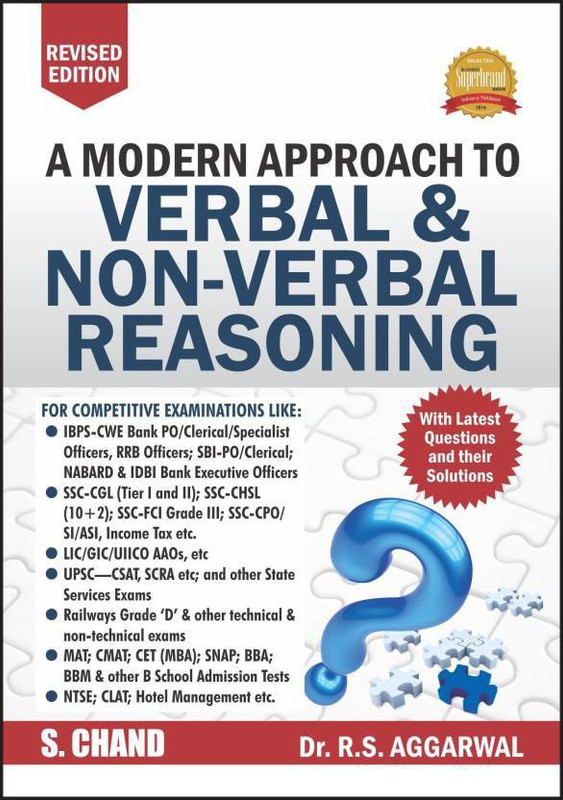 A Modern Approach to Verbal and Non-Verbal Reasoning Latest Edition(English, Paperback, Aggarwal R. S.)
₹

507
₹ 825
in stock
Flipkart
as of June 14, 2021 4:53 pm
This is one of the best reasoning books available in the market for competitive exams. The latest edition books cover all the latest pattern questions with detailed solution. This book is strongly recommended for the aspirants who are preparing for the banking, SSC, RRB NTPC and AFCAT. This book consists of a huge number of questions with a full explanation. It guides the candidates through faster, shorter and time-saving methods of solving various questions. The best part of this book is that it contains both verbal and non-verbal reasoning section.
B.S. Sijwali & S. Sijwali: Reasoning
A New Approach to Reasoning Verbal, Non-Verbal & Analytical - Verbal, Non - Verbal & Analytical(English, Paperback, Sijwali B S)
₹

450
₹ 625
in stock
Flipkart
as of June 14, 2021 4:53 pm
Published by Arihant publications, the latest version of this book is divided into three sections: Verbal, Non-verbal and Analytical Reasoning. Each section consists of different chapters and questions covering the latest patterns of the exams. This book is a good option for MAT, BANK PO, SSC, RRB, NDA, and UPSC. To boost the confidence of candidates, this book has several model questions and previous year's question papers for separate practice.
M.K. Pandey Reasoning
Analytical Reasoning(English, Paperback, Pandey M K)
₹

289
₹ 350
in stock
Flipkart
as of June 14, 2021 4:53 pm
As the name suggests, it is an ideal book for analytical reasoning. This book explains topics like data sufficiency, analytical decision making, strengthening and weakening arguments, etc. This book is prescribed for CAT and GMAT that include analytical reasoning in their syllabus. Every chapter consists of important points, detailed explanation of the questions and practice set at the end of each chapter. You can prepare effectively for exams using this book.
Arihant Reasoning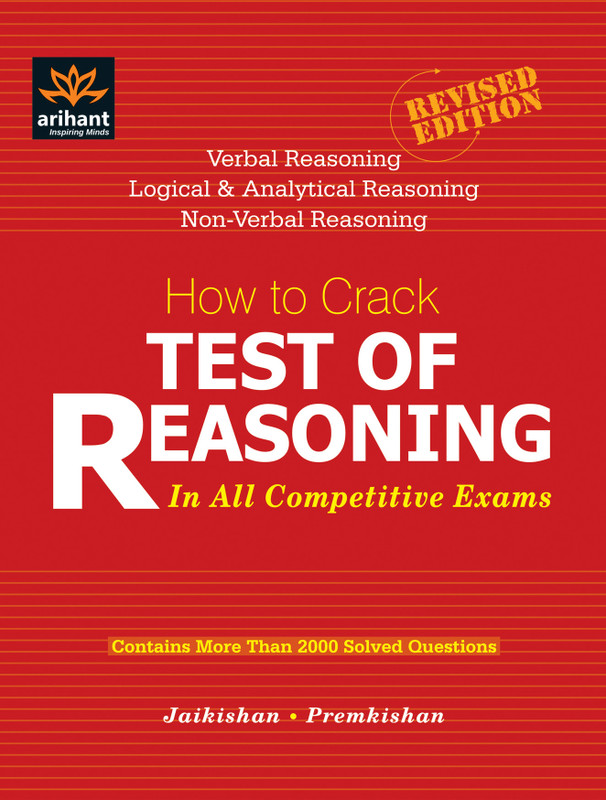 How to Crack Test of Reasoning in All Competitive Exams(English, Paperback, unknown)
₹

191
₹ 195
in stock
Flipkart
as of June 14, 2021 4:53 pm
This book has the perfect material for the self-evaluation of the candidates and self-evaluation is the most important step to clear any exam. Divided into three parts, Verbal, Non-verbal and Analytical Reasoning, provides the complete coverage from the base level to expert level exercises. This book is recommended for banking, SSC, Railway and IAS/PCS exams. This is an amazing book to climb the ladder of your success.
Disha Experts Reasoning
Shortcuts in Reasoning (Verbal, Non-Verbal, Analytical & Critical) for Competitive Exams(English, Paperback, unknown)
₹

94
₹ 125
in stock
Flipkart
as of June 14, 2021 4:53 pm
If you are a beginner who is preparing for the competitive exam, you can refer to this book. Basically, it highlights the shortcuts that you can use to solve various types of questions. In this way, you can save time and can attempt more questions. This book is ideal for banking, SSC, MBA, Railways and defence exams. The MCQs questions are given with detailed solution for a deep understanding of the topics.
50 Practice Sets Reasoning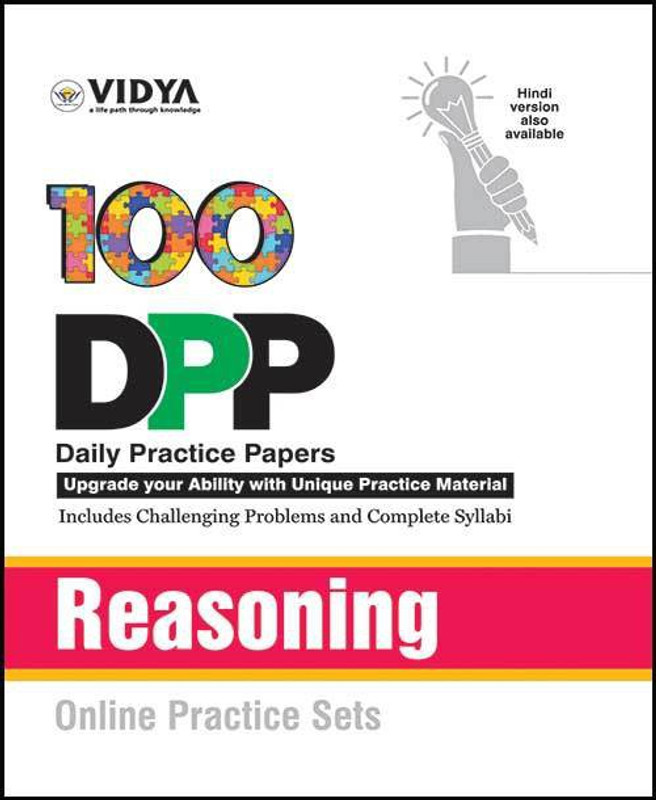 50 Practice Sets – Reasoning(English, Paperback, VS Srivastva)
₹

175
₹ 225
in stock
Flipkart
as of June 14, 2021 4:53 pm
The practice is key to get success in any competitive exam. So this book is perfect for your pre-exam practice. This book consists of enough practice sets based on latest pattern and difficulty level. This book is a brilliant choice for every competitive exam like Banking, SSC, Railway, RBI, UPSC, MBA, etc.
Pick your favorite book wisely to start your preparations now. Only your hard work with a lot of practice can make your dream come true.